Download Cement Industry Brief
Disruptive Vision AI applications in the Cement Industry
Cement Bag Identification & Quality Assurance
Vision AI systems: one step closer to human-like intelligence
PerCV.ai, Irida Labs' end-to-end AI software and services platform, enables the real-time identification and QA of multiple products in indoor or outdoor conveyer systems, such as cement bags of all types. It can be easily deployed on pre-existing production lines, allowing quick implementation at scale – moving from prototype to full-scale deployment in weeks, not years. With pre-trained AI/ML models and minimal data campaign requirements, the system can be quickly trained on identifying new products (i.e. bag sizes, product types, new packaging) with > 98% AP Accuracy. 
Vision AI for Industry 4.0: A cross-field, holistic, edge-AI approach that can transform bounding boxes to real-world systems:
Vision AI offers a wide variety of applications for the Cement Industry, ranging from raw material – inventory management, quality inspection in production lines, real time operations monitoring to personnel protection & process safety. In this particular industry brief we focus on in-line monitoring and quality inspection on conveyor belt systems, with events tracking capabilities that provide real-time alerts about incidents that require immediate attention/action, such as occupancy limits violations, spill overs, operator safety at risk. Additional functionalities include high-level operations analytics, such as product flow, heatmaps and occupancy statistics for indoor & outdoor areas and zones of interest.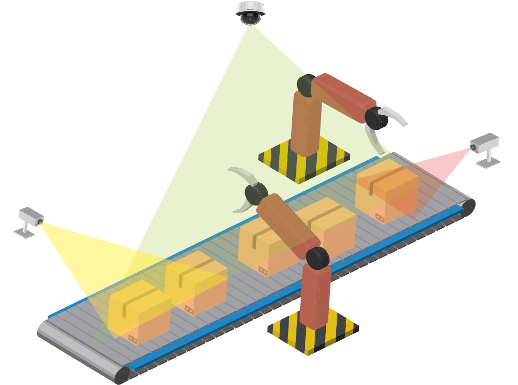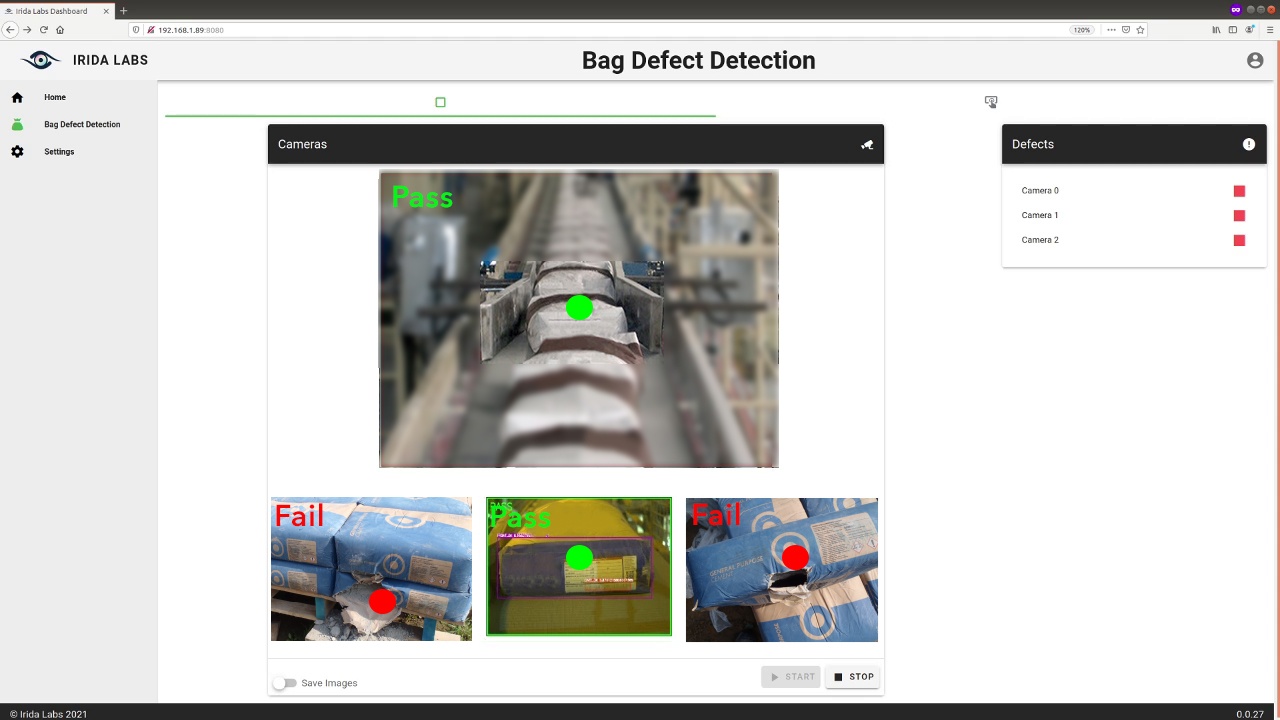 Download the Cement Industry Brief
In this Cement Industry Brief we present how Irida Labs' PerCV.ai platform for on-device Vision Intelligence is utilized to build efficient, robust and scalable Industry 4.0 solutions for Cement Bags Identification & QA in conveyor belt systems, that employ computer vision and AI at the edge, run in real time and rely solely on our proprietary ML engine.