Electronica Virtual 2020
Irida Labs have been among the exhibitors of Electronica virtual 2020, the world's leading trade fair and conference for electronics. This year, the fair was held purely virtually from November 9 to 12, offering exhibitors and visitors the opportunity to meet despite travel restrictions and to exchange information about new products and innovative solutions in the field of electronics.
On our virtual booth we introduced EV Platform, a complete edge computer vision platform based on deep learning and AI, 
optimized to enable the deployment of embedded vision and AI at scale.


Custom Object detection in 2D/3D | Object Pose Estimation | Classification | Segmentation

People counting and tracking | Soft Biometrics | Safety monitoring (helmet, vest)

Vehicle counting and tracking | Vehicle classification and recognition | LPR | Lane detection
EV Platform is an end-to-end software platform that defragments the AI landscape  bringing computer vision at the edge device. EV platform integrates ML models (with functionalities for people, vehicle and object detection and more), data engine, user interface, and SW tools for the AI model lifecycle in order to optimize performance, lower cost and reduce time to market for vision based AIoT sensors. and more.
EV Platform offers a wide flexibility for specific object detection like food recognition, product catalogues recognition and numerous other applications. Pre-trained models can be easily extended for custom object detection and tracking, and can be customized to any computer vision application using scenario-specific data.
Industry 4.0 – Warehouse Management
2D/3D OBJECT DETECTION
Object / Product detection, recognition/classification and tracking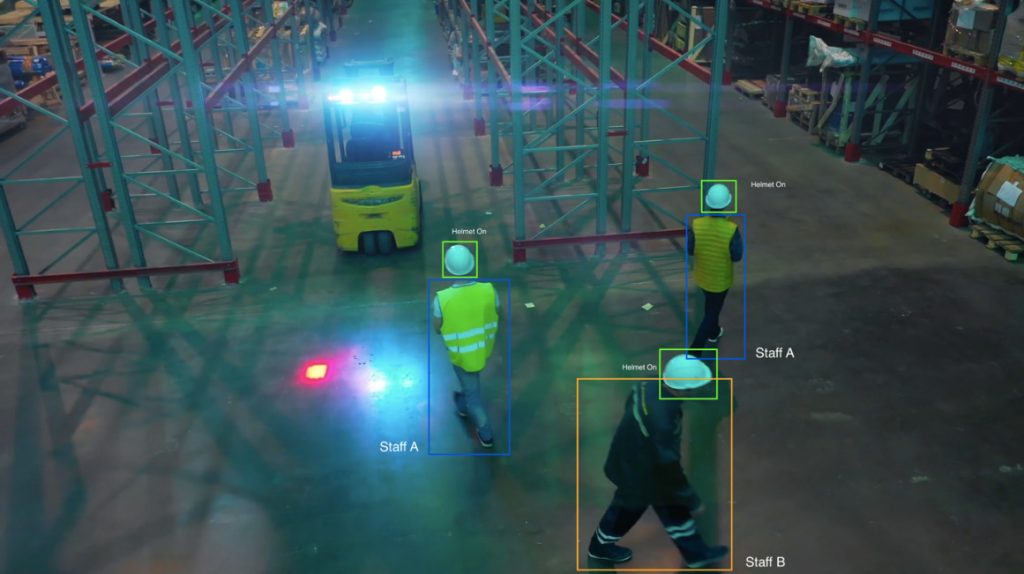 Workplaces: Personnel safety
Staff detection & exclusion, PPE monitoring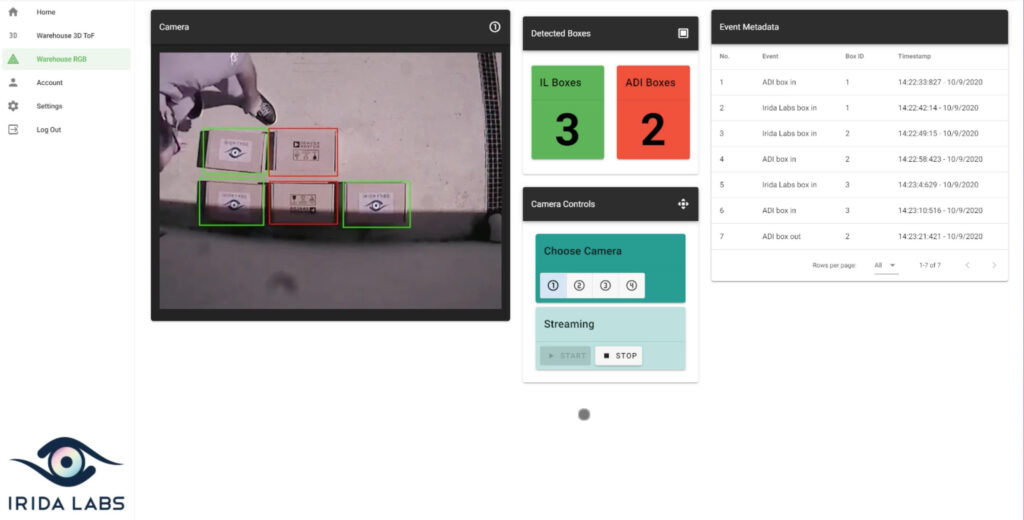 Logistics: 2D/3D object detection
Process automation in warehouses and construction sites
Smart Spaces – Traffic Management
2D/3D VEHICLE DETECTION
Vehicle classification & tracking, LPR, Speed estimation, Seatbelt detection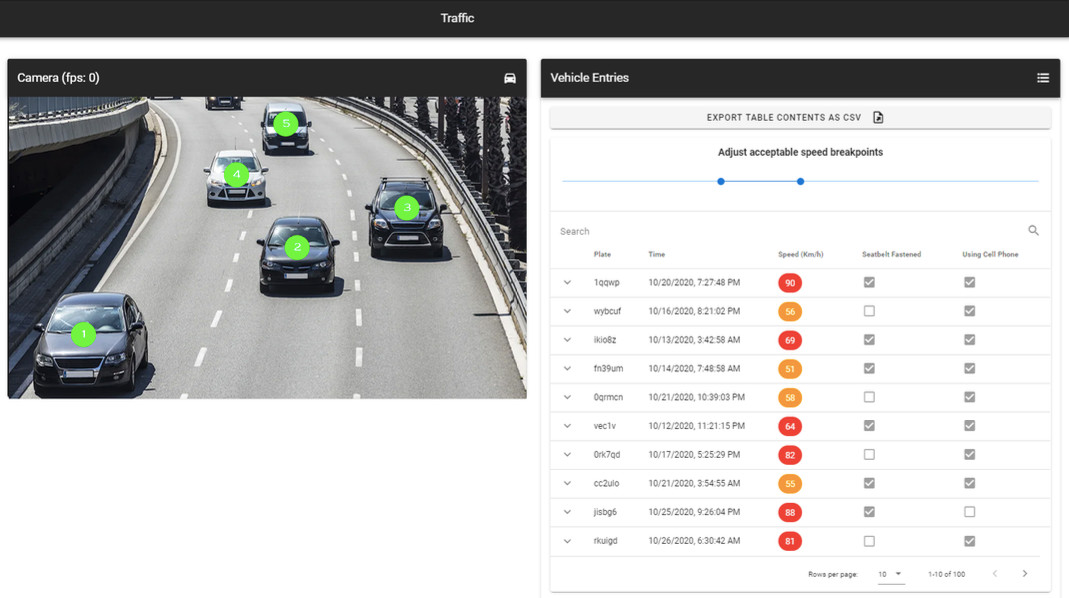 Free flow vehicle monitoring solution
High speed detection & LPR
Vision System & Lighting System design
Privacy-preserving data handling
Smart Spaces – Parking Lot
SPACE OCCUPANCY
Vehicle detection & classification, LPR, Zone management
Parking space management solution

AIoT product-ready software platform

Privacy-preserving data handling
Significantly reduced cost vs typical sensor-based solutions
STORE ANALYTICS
Heatmapping, Operations Monitoring, Zone analytics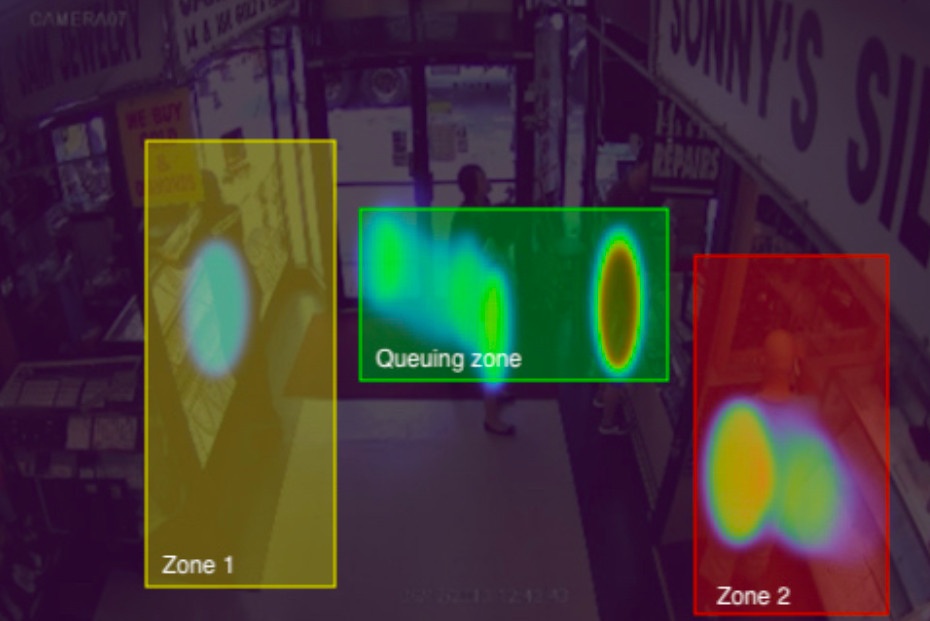 Track customer habits & identify popular/dead zones
Analyze waiting times and queue flows
Deliver better service to customers / visitor experience
Increase Customer Loyalty
Increase store conversion, grow sales rate
CUSTOMER ANALYTICS
People Detection, Tracking, Counting, Soft Demographics
Top-down or angled installation
Real-time customer count
Hourly traffic trends
Customer engagement
Safety & PPE
Smart Spaces – Inventory management
PRODUCT MONITORING
2D/3D Product detection & recognition
Catering industry
Food tray loading
Food quality control
Food-specific processing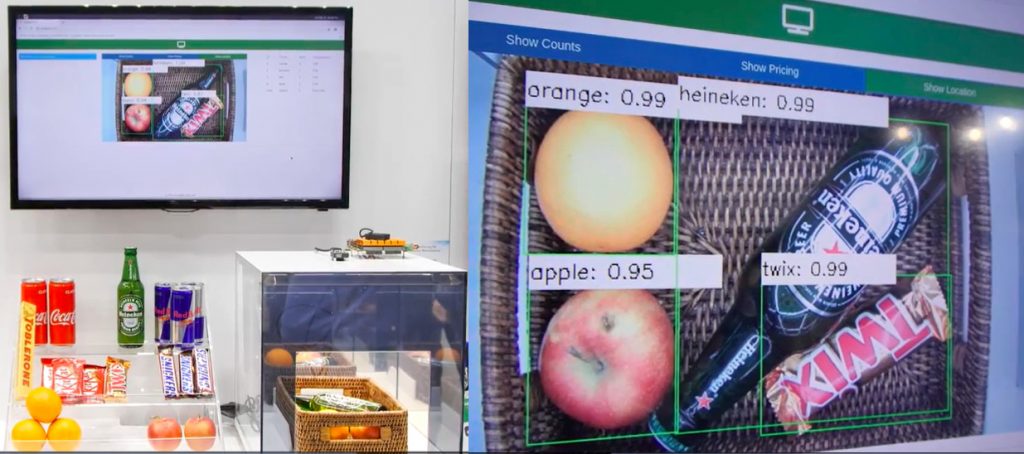 Do you need a custom solution, tailored to your specific use case? Talk to our team, we will support you throughout the design and the deployment phases!
Trusted by world-class leaders in the fields of embedded systems, digital cameras, semiconductors, manufacturing and telecommunications, we have built an ecosystem capable to holistically support even the most challenging computer vision applications.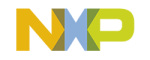 Let's discuss about your Use Case or ask for a Demo
Get in touch with our experts to learn more about the capabilities of EV Platform and explore how AI and deep learning can provide scalable and cost-efficient solutions to real-world computer vision problems. We can also provide you with a Demo, so you can directly evaluate our technology.