We participate in the Open Loop program, a policy prototyping program for the EU AI Act – the upcoming European regulation on artificial intelligence, and, in that way, help inform the debate in Europe around AI regulation, explainable AI, trusted AI and ethical AI!
Supported by Meta, Open Loop brings together regulators, governments, tech companies, academics, and civil society representatives. Together, we co-create policy prototypes and test new and different approaches to laws and regulations before they are enacted.
The goal of the program is to make the AI Act clearer, more operational and technically feasible​, while operationalizing the "Requirements for AI Systems"​, Risk Assessment, Transparency and Explainability.
Through a series of surveys, moderated discussions and interactive workshops, the program will provide quantitative and qualitative inputs, informing the AI governance debate with empirical and evidence-based policy recommendations, and equipping AI startups with actionable playbooks and toolkits for the responsible development of AI products and services. We will engage with industry partners, EU Institutions, governmental entities, regulatory authorities, academics, and other non-governmental organizations to test key provisions of the upcoming EU AI act.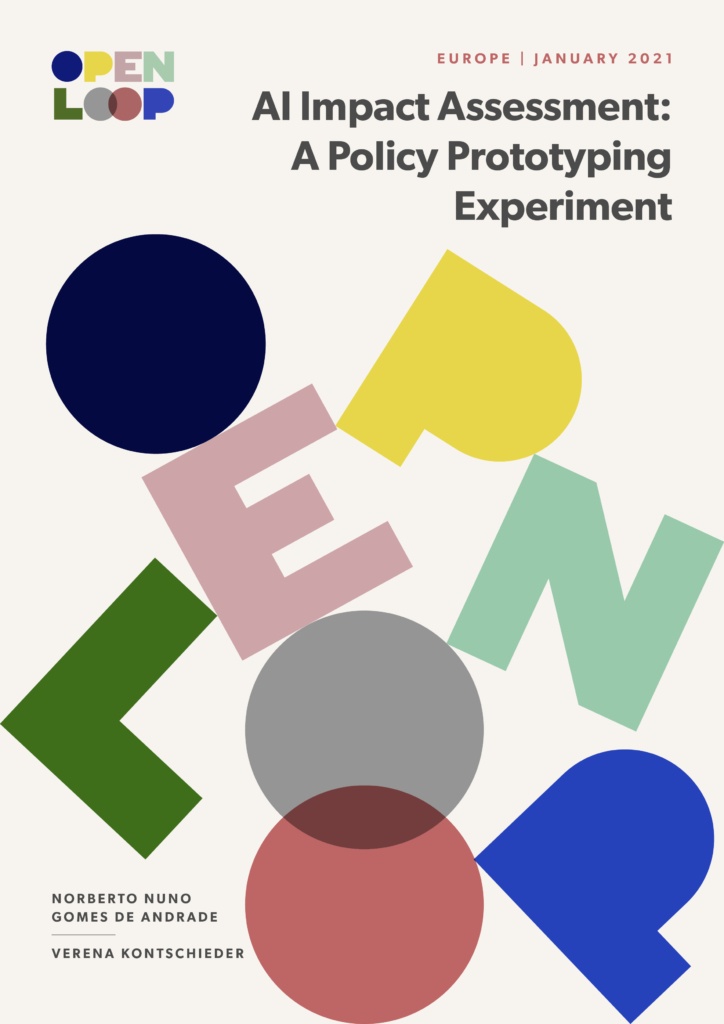 Having also participated in the first Open Loop Program in 2021, we are proud to have IRIDA Labs among a network of leading AI startups from all over the world​, featured at the final report:
AI Impact Assessment: A Policy Prototyping Experiment
For more details about the Open Loop program visit https://openloop.org/.
Here you can find all the articles of the Artificial Intelligence Act draft document.