Use Case: Edge AI vision applications using 3D ToF
Edge AI vision applications using
3D ToF
A highly optimized SDK for enabling top-down people, object and vehicle detection based on depth cameras.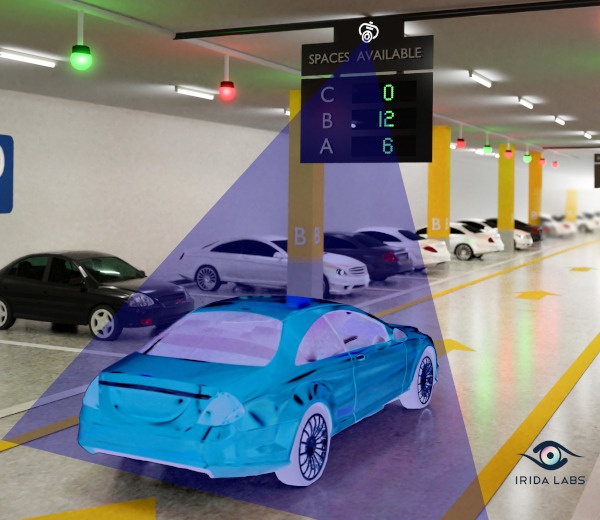 Accurate people and object detection and tracking in real time is a hard-to-solve challenge for a variety of application fields, from retail analytics, customer service, building automation, public health and safety regulations enforcement to energy optimisation and many more.
Some of the main challenges of tracking people using Computer Vision are:
detection and counting precision
accurate separation of foreground from background
operation in low lighting conditions
influence from shadows or reflections

privacy
At Irida Labs we developed an application for top-down depth people, object and vehicle detection. Working closely with Arrow Electronics and Analog Devices, we combined our PerCV.ai Platform with the DragonBoard 410C and ADI 3D ToF module to build an efficient and robust solution that runs in real time and relies solely on our proprietary ML engine.
Vision AI top-down depth solution
A highly optimized SDK for enabling top-down object detection and tracking on depth cameras.
The proposed application detects people, objects and vehicles using depth-only information, achieving remarkable levels of accuracy and robustness. Our goal is to provide an easily scalable and cost-efficient solution, that can be implemented in a wide variety of real-life scenarios.
Detecting objects using depth only information
Tracking objects across scene ​
Compatible with all modern inference engines (TFLite, OpenCV, LibTorch)
Build-in counting with U-turn support
Proprietary ML model and application code
Privacy preserving, GDPR compliant​
Local Processing at the Edge (no Cloud processing)​
Irida Labs data curation engine & automation​
Expertise and support in Computer Vision System integration and installation​
Businesses that have a physical presence of people, such as malls, retail shops, supermarkets can benefit from accurate people counting to measure footfall, get insightful smart space analytics and enhance the layout of their stores. If multiple devices are installed to cover a whole area of interest, then their 3D cameras can also be utilized to measure the amount of time spent in different areas such as desks, aisles, waiting lines or point of sale assets.
Learn more about the tech stack used in this Use Case, the detailed functionalities, the advantages and the supported implementation scenarios of Irida Labs' 3D Time of Flight People, Object and Vehicle detection solution.