February 17, 2021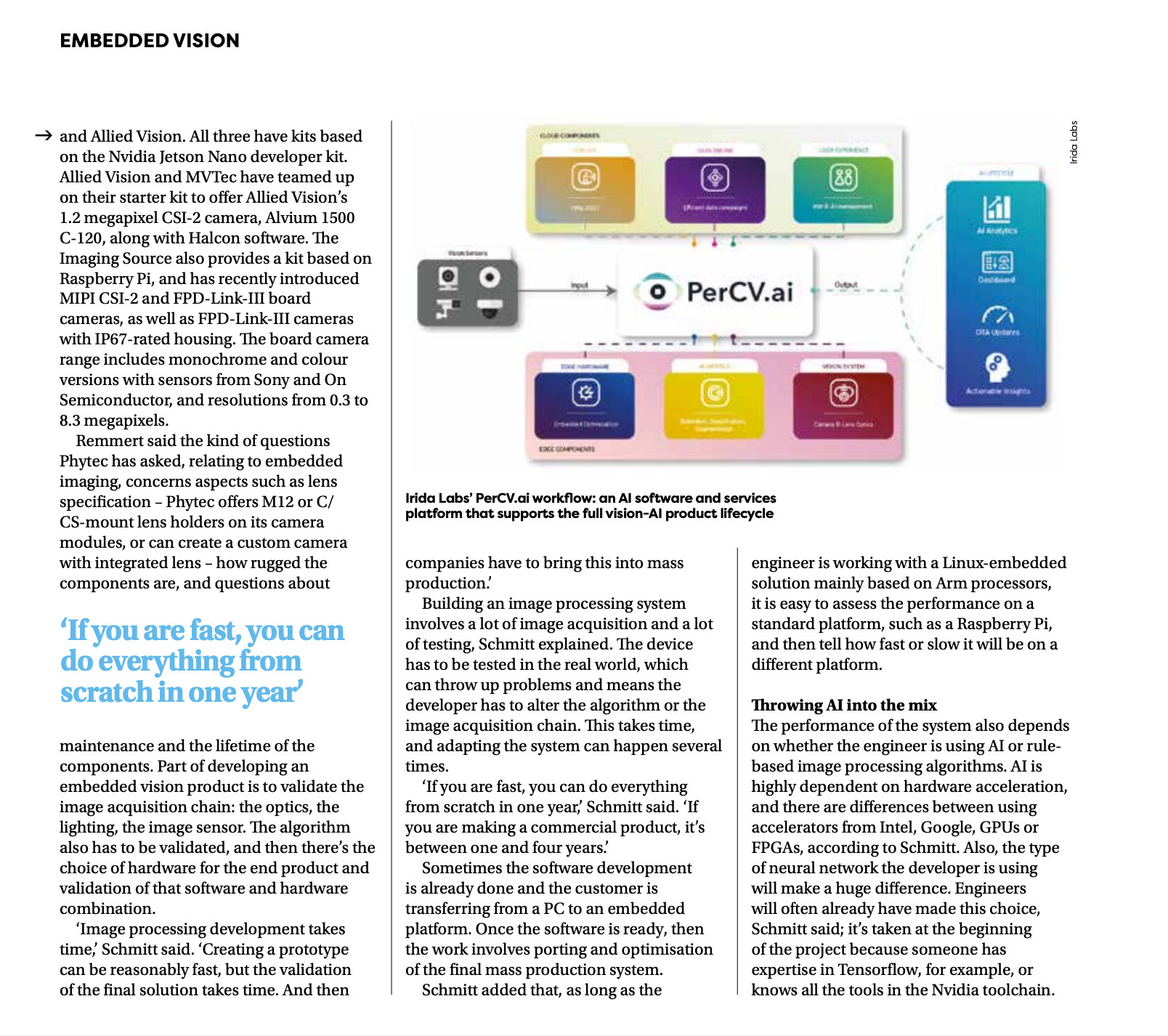 Dimitris Kastaniotis, Product Manager at Irida Labs discusses with Greg Blackman from Imaging & Machine Vision Europe magazine about the ways that real-world vision-AI solutions can support the development and implementation of a successful embedded vision system.
More specifically, Dimitris explains how PerCV.ai can speed up the time-to-market for a new embedded vision system from 6 months or 1 year to 4 to 8 weeks, by solving the three main bottlenecks in embedded AI vision development – defining the problem, the data campaign, and updating the system during deployment.
Read the full interview with the title "Turbo charging embedded vision development cycle" at imveurope.com.