March 6, 2019
For the Embedded World tradeshow 2019 Basler created with the support of the close partnership with Irida Labs, NXP Semiconductors and Congatec, a live demonstration of an automated retail check-out terminal equiped with AI software.
The embedded vision system is powered by Irida Labs' software, which is based on latest deep learning and edge processing techniques in order to provide fast and robust response in a seamless scenario of identification, classification, and display of pricing in real time for all the food in the shopping basket. The training of the CNN takes place on the host side but the inference on the edge.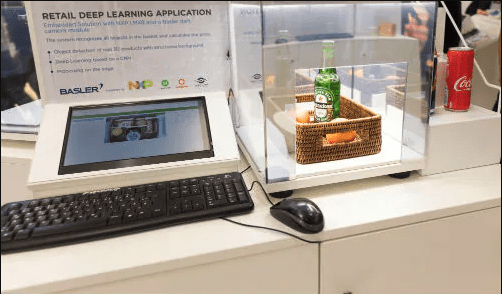 Read the full-length article at nxp.com.