Industry 4.0
AI and Computer Vision for Industry 4.0 Applications
The concept of Industry 4.0 signifies the promise of a new industrial revolution—one that combines digital and physical technologies in order to achieve new accomplishments of speed, cohesion, flexibility, and automation that have forever altered what production looks like. ​
Computer Vision and AI plays a significant role in the Industry 4.0 context, becoming the 'eyes' of the manufacturing process. Cameras and vision sensors are getting smaller and more affordable, which is leading to higher adoption rates in IIoT projects.
Warehouse Management Demo Deployment
PerCV.ai for Industry 4.0 Applications
The adoption of Vision AI Industry 4.0 technologies within the manufacturing and process industries is widely accepted to have benefits for production cycles, increase system flexibility and give production managers more options on the production line through reconfigurable systems.
Irida Labs' PerCV.ai platform for on-device Vision Intelligence is utilized to build efficient, robust and scalable Industry 4.0 solutions that employ computer vision and AI at the edge, run in real time and rely solely on our proprietary ML engine.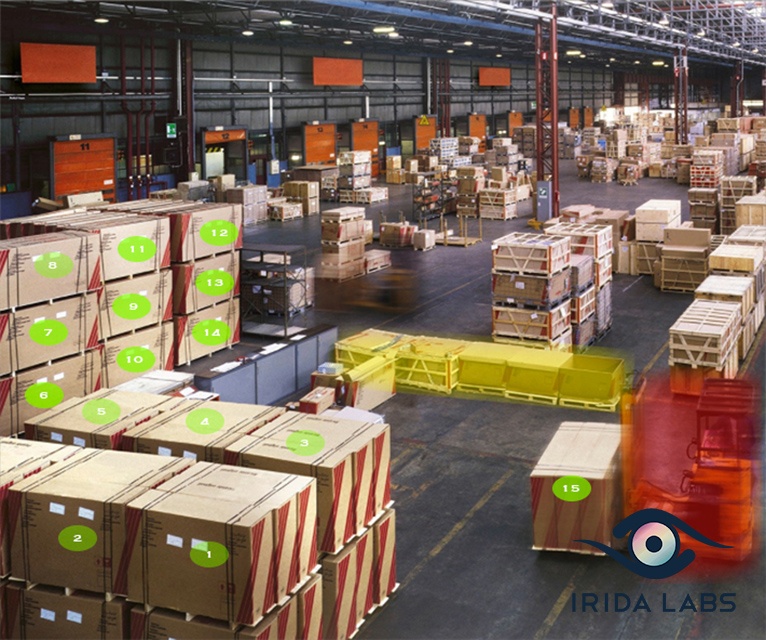 2D / 3D Product detection
Pallet/ Parcel/ Product detection, recognition, classification and tracking, Truck loading monitoring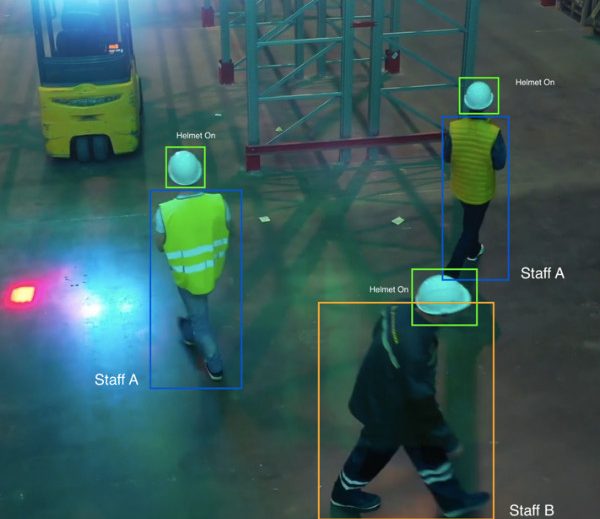 Workplaces: Personel safety
Staff detection & exclusion, Employee PPE safety monitoring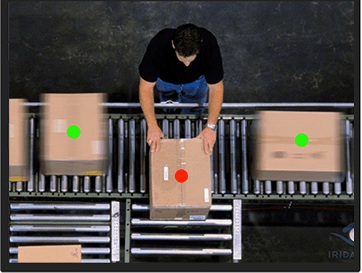 Inventory: Product Identification
Product QA, Quality assurance & product classification in production
PerCV.ai Solutions for Industry 4.0
Explore PerCV.ai off-the-self Solutions that automate operations and quality assurance in factories, warehouses and industrial environments!
Privacy-preserving people detection allows non-identifying customer and personnel tracking and counting analytics​. ​Events tracking provide real-time alerts about restricted area access and occupancy limits violations​​. High-level analytics, such as people flow, heatmaps, occupancy data for indoor & outdoor areas and zone segmentation, enable reliable Smart Building power optimizations, Smart Retail applications and safety-compliant Industry 4.0 area management.
Employee Counting Product Brief
Real-time QA and product analytics for packaging bags of all types on indoor or outdoor conveyor systems. Powerful defect understanding (such as dents, spills, tears etc. ) that eliminates the need for manual inspection. Events tracking provide real-time alerts about incidents that require immediate attention/action, such as defective products, missing stamp/production date, occupancy limits violations, spill overs, operator safety at risk. Easy integration with existing production lines and minimal data campaign requirements for quick deployment .
Packaging Bag QA Product Brief
Explore more about PerCV.ai packages and get a tailor-made quote that fits your needs